Alright…Somebody's Got To "Doo" It.
An open letter to the dog owners of Memphis
infantcore
We're Best Friends, but we've got a bone to pick with you.  Our poop patch is a mess because everyone knows DOGS CAN'T FLUSH, and we can't take it anymore.  It needs cleaning, and somebody's got to do it.
Our friends at ON DOODY can help.  Once or twice a week, they come, they clean up, they haul, and they go.  Your "yard" is clean, our doody patch is renewed and the whole world's a nicer place.
ON DOODY is fast, dependable and affordable.  Since 1999 they have been the original and premier pooper scooper and dog waste removal service in the Memphis area.  They are locally owned and all of my friends are barking about how great they are.  Heck, they've even been on TV and in magazines.
Don't make us beg! Contact ON DOODY today and ask for Lee or Kathy!  Their number is (901) 753-9004.
Love & sloppy wet kisses,
Your Dogs

CLICK HERE to learn about who we are and see how we "stepped into" this business.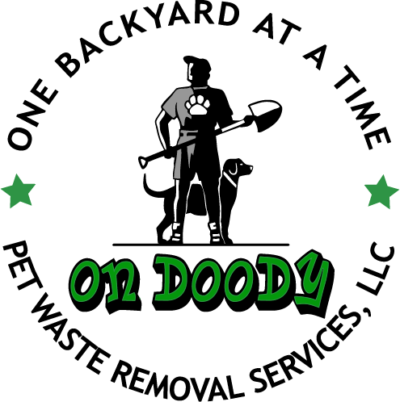 Call ON DOODY Today at (901) 753-9004 or Sign-up Online